I was recently visited by a business partner and friend from out of town. Living out of state he was excited to have a reason to visit Provo. He had previously visited Utah for both business and pleasure but had never made it down to Utah County. Let alone specifically to Provo, Utah. He was eager to see what I am always raving about; how the Provo startup scene is like no other.
One thing about the Provo startup scene, where I have spent the last 5+ years of my short career, it has a secret sauce. I can say this because of countless encounters with hundreds of startup founders and experiences I've had over the years. In my dealings, I can honestly say I am usually left with impressive warm hospitality, lean startup hustle, and earnest intentions.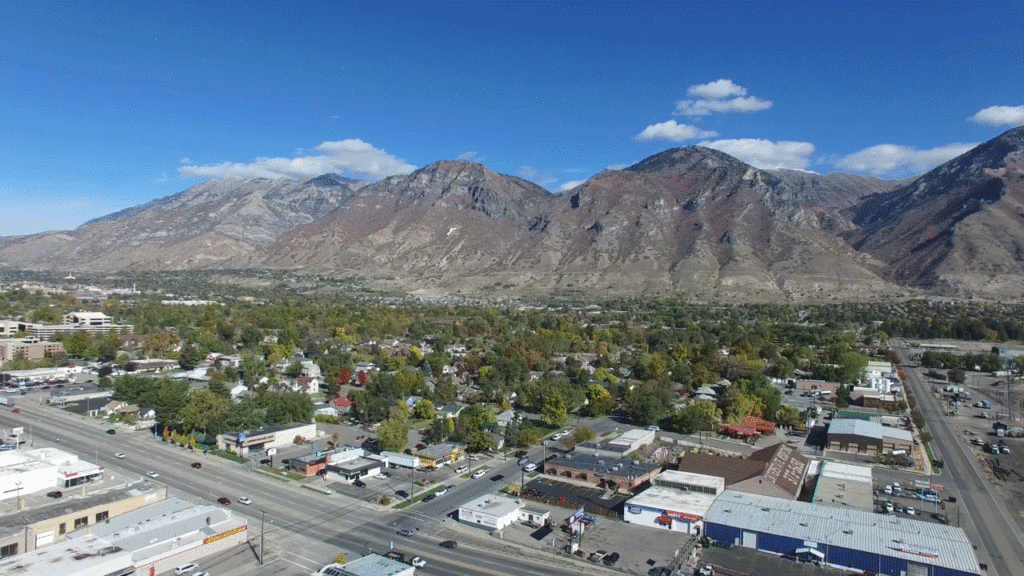 While preparing for my guest's visit, I began to think about how to best show him everything I claim about the area. I thought about what to show off, where to take him and which introductions I should make. Many things and people came to mind.
I wanted to deliver a magnificent tour because my colleague is no dummy. He is an honors graduate of Princeton, Yale, and Harvard Business School. He has broke bread over dinner with Peter Thiel. He had a past startup backed by Jay Leno and is currently at the helm of another successful venture. I wanted to make sure to pack a Provo punch. Especially for him.
I am happy to report that Provo delivered and the out-of-stater fell in love.
The List: 10 reasons why the Provo startup scene is like no other
During my visitor's stay, he was so amazed by Provo that he made a list of reasons why he thinks the Provo startup scene is able to achieve its secret sauce. With the help of myself and other entrepreneurs he met, he was able to formulate a list so impactful that I wanted to share the list with you. Here are my friend's top 10 reasons why the Provo startup scene is like no other:
1. Vices: My visitor: "why are there so many startups in Provo?" A Provo VC: "There aren't a lot of vices here. We eat dinner, go to movies, and start companies." (An example: at a few startup hotspots we visited, there were soda and milk dispensers — not kegs.)
2. Talent: A very heavy Mormon-populated Provo means that most 21-year-olds in the area have had 2 years of learning door to door sales through a Mormon mission. This provides a huge foundation for SAAS and also multilevel marketing in the Provo area.
3. Lean: Companies like the Provo grown Omniture start lean, raise no money for a while, and emerge on the scene with $30m in ARR and $10m in profit. They then continue to raise big checks to get to $1B valuation. All while the founders keep most of the company.
4. Affordability: Everything is way cheaper in Provo. The cost of living in Provo is so inexpensive, except for car insurance. A local Provo entrepreneur, "given our demographics, there is a huge percentage of 16-year-old drivers."
5. Happy Valley: Elites from Salt Lake City pejoratively call Provo and the surrounding area "Happy Valley" — but locals admit: "We are happy!"
6. Mormon Influence: Provo is the only city in the world with two Mormon Temples. Our visitor said, "Is this the Mormon Vatican?" Provo just opened a wonderfully restored temple that adds to the beauty of the downtown area and is most definitely a majority of the religion.
7. Family Oriented: It is no secret that Provo citizens have large families with anywhere from 1-17 kids. Joke, kinda. Most Provo entrepreneurs are driven by good families, good friends, and profitable companies that impact the good of the world.
8. BYU: BYU is like Disney World (or North Korea?). If you deface a bathroom stall, it will be cleaned in a few hours. Males only have the choice of being clean cut and professional because of strict hair and beard rules. BYU has a top Entrepreneurship program and is a major contributor to the startup ecosystem in Provo.
9. Tech/Stem: There is a huge tech / STEM bent among Provo citizens. There is actually a nationally renowned virtual charter school focused on engineering based in Provo. The city of Provo is almost always promoting business and tech.
10. The Mayor: The Provo Mayor is a startup founder himself. His company helps people create false identities online so as to not be tracked by Google and other advertising companies. It has been said that he was voted most likable mayor in the country.
When my friend showed me this list, I told him that "you're preaching to the choir. I am already a believer." In my mind, his list is added to an even larger list that includes Provo's half dozen unicorn companies and Provo's City rankings in innovation and quality of life as reasons why Provo is the place to be.
Make it a goal of yours to come out to Provo, Utah and just as my guest experienced, you will see that the Provo startup scene is like no other.